Redentore Saturday 18th of July 2020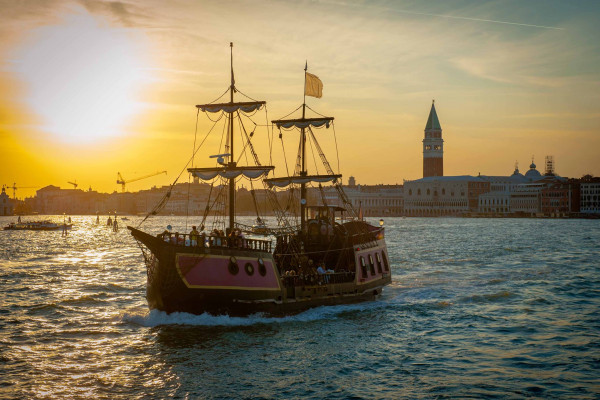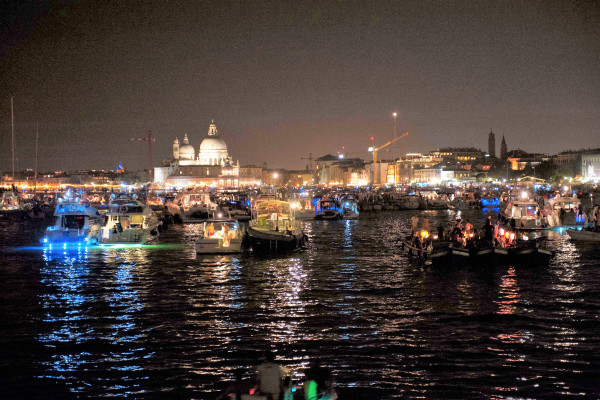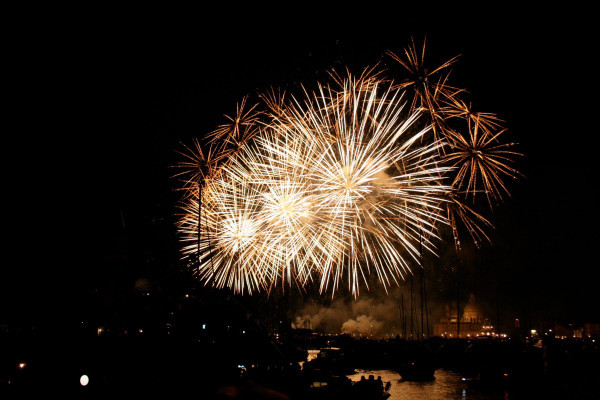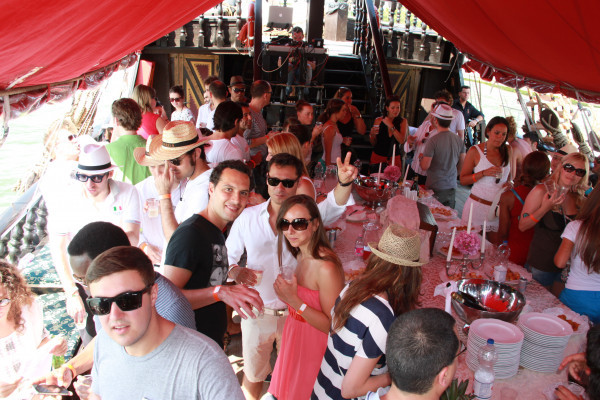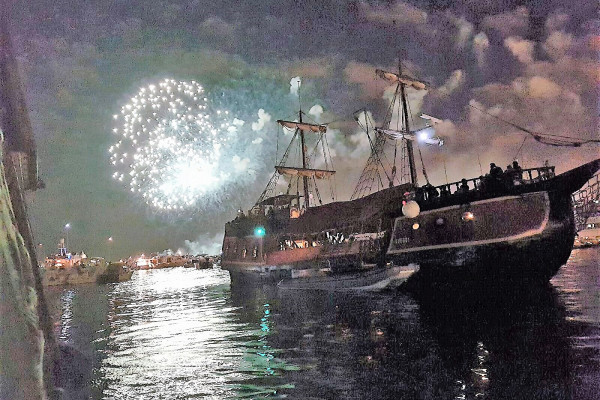 Celebrate the Redentore (Redeemer) with us, the most important and characteristic event of the Venetian tradition!
Hundreds of boats, sounds, flavors and colors will transform Saint Mark basin into the most evocative and entertaining spot, from where you can admire the most beutiful pyrotechnic shows in the world.
Delicious buffet prepared by our onboard Chef
Live music and lots of fun
One of the most beautiful pyrotechnic shows in the world
Included

Welcome Aperitif
Buffet dinner
Free bar for water, coca-cola, lemonsoda, white wine, red wine and beer
Sailing in the Venetian lagoon

Not included

Spirits and coktails.
Everything that is not mentioned in the 'Included' section.

Duration
10 Hours
Bring along

Printed Voucher or from smartphone

Important information

For cancellations up to 30 days before the dinner, 50% of the amount paid will be refunded.
No refund for cancellations in the 30 days before the dinner.
The event will take place even in case of bad weather as the Galleon is equipped with a covering structure.
The boat is accessible to the differently-abled.
The embarkation time must be observed as the event is itinerant and it will not be possible to embark afterthat time. 
Please be punctual in order to avoid any misunderstandings or problems for the management and so as not to affect the success of the event. 
Non-participation in the event due to the late arrival of a client will not result in money being refunded.
Please note that the dinner is a

standing buffet

with some seats and some tables in the prow and stern area that can not be booked or reserved. Everyone can use theme freely during the evening.
The organisation may cancel a client's booking if he or she does not turn up at the embarkation point at the time set.
Any spirits consumed should be paid for directly aboard. The package includes coke, lemonsoda, white andred wines, beer and water.
Further information
Date: Saturday 20th July 2019
First Embarkation: Punta Sabbioni at 4.30 PM
Second Embarkation: Lido di Venezia – San Nicolò at 5:30 PM
First Disembarkation only upon request: Venezia - Giardini at about 1.00 AM
Second Disembarkation: Lido di Venezia – San Nicolò at 01:30 AM ca.
Third Disembarkation:Punta Sabbioni at 02:00 AM ca.
Venetian aperitif
Bellini
Fresh fruit
Salted snacks and appetizers
Buffet
Pickled anchovies with pink peppercorns
Soft cream of stockfish on small toasts
Octopus salad
"Moscardini" (curled octopuses)Venetian style
Lightly fried crab nipper
Mozzarella cheese and tomatoes skewers
Selection of sliced salami with fresh vegetables, pickled vegetables and small bread rolls(Parma ham, cured raw beef with rucola salad, "sopressa" - typical Venetian salami, roasted pig)
Crêpe filled with artichokes
Rice salad
Salmon in "bellavista style"
Sesame-crusted tuna steaks
Dessert
Redentore cake
Seasonal fresh fruit(Pineapple, watermelon, melon, grapes, cherries)
Illy coffee
This menu includes red and white wines from the Veneto region and our caboose will be open all night long with free drinks (water, coke, lemonsoda, wines, beer).
12 Reviews
| | |
| --- | --- |
| Overall rating | |
| Value | |
| Fun factor | |
Pensavo meglio
Ho prenotato una serata a bordo del Galeone per festeggiare il compleanno di mio marito e guardare i fuochi del redentore dal mare. Avevo letto di recensioni di accoglienza del capitano negli anni passati, ottima animazione, etc.. Sono rimasta un tantino delusa. Nessun tipo di animazione, di "benvenuto ufficiale", deejay con poco piglio e musica un po' obsoleta sinceramente. È stata in ogni caso una piacevole serata, grazie ai fuochi e al paesaggio in mare, ma per il costo e le premesse, non posso ritenermi pienamente soddisfatta. Peccato!
by Irma on 08/13/2019
Esperienza positiva al massimo della soddisfazione
Ottima organizzazione, personale molto cordiale ed allegro, bella e nuova esperienza sicuramente da ripetere coinvolgendo amicizie varie, bella compagnia in quella serata del Redentore, affascinante il contesto e lo stesso galeone.
by FILIPPO MARAN on 08/01/2019
Splendida serata e compleanno memorabile !!
Ottima organizzazione per l'imbarco , buon antipasto , lunch perfetto e buona atmosfera ! Il personale era molto gentile . I vicini erano solo un po' rumorosi !!!!!!
Ma sbarco un po' distante da quello promesso ... ( Sant ' Elena erà un po' distante dal Rialto ... )
Ero con due amici e tutto incantati .
Tutto bene , grazie .
by Brigitte Guidé on 07/28/2019