Venice Carnival Party Cruise 2020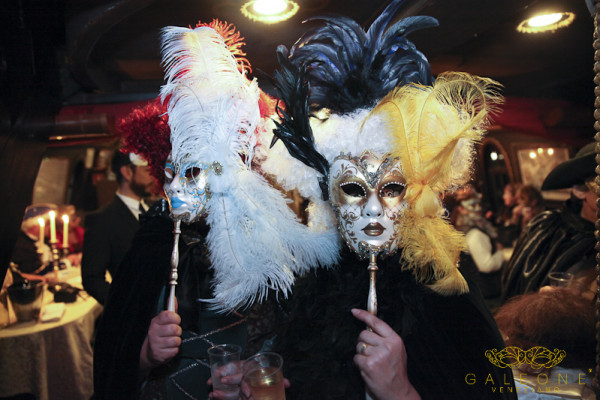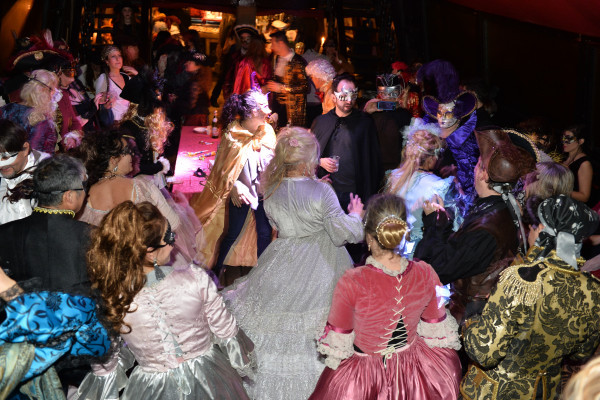 Sailng towards the northern islands of the venetian lagoon: Murano, Burano, Torcello,.. you will taste the Grand Carnival buffet with typical Venetian specialties prepared by our Chef, while enjoying the music played. After dinner, everybody is invited to dance and have fun until the disembarkation.
Masks and costumes are highly appreciated
Buffet with typical Venetian specialties
Free bar for water, coke, lemonsoda, white wine, red wine, Prosecco and beer
So much fun and a unique opportunity to experience the craziest period of the year
Included

Carnival Buffet
Free bar for: water, coke, lemonsoda, white wine, red wine, Prosecco and beer
Live music and Dj

Not included

Anything that is not mentioned in the 'Included in the offer' section.

Duration
4 Hours
Bring along

Dress code: masks and costumes are appreciated

Printed Voucher or from Smartphone

Important information

For cancellations up to 30 days before the day of the event, 50% of the paid amount will be refunded.
No money will be refunded for cancellations in the 30 days before the day of the event.
The event will take place even in case of bad weather as the Galleon is equipped with a covering structure and heated.
The boat is accessible to the differently-abled.
The embarkation time must be observed as the event is itinerant and it will not be possible to embark afterthat time. Please be punctual in order to avoid any misunderstandings or problems for the management andso as not to affect the success of the event.
Non-participation in the event due to the late arrival of a client will not result in money being refunded.
Please note that the dinner is a standing buffet with some seats and some tables in the prow and stern area that can not be booked or reserved. Everyone can use theme freely during the evening.
The organisation may cancel a client's booking if he or she does not turn up at the embarkation point at the time set.
Any spirits consumed should be paid for directly aboard.
The package includes coke, lemonsoda, white andred wines, beer and water.
Further information
h. 20.00 Boarding in Venice - Museo Navale.
Welcome aperitif while sailing.
h. 20.30 ca. Buffet dinner sailing towards Murano, Burano, Torcello ...
h. 22.30 ca. After dinner toast in front of the splendid Piazza San Marco square and dancing to the best hits
h. 00.00 Disembarkation in Venice - Museo Navale
Carnival Buffet
Aperitif
Spritz veneziano
Chips, savoury snacks, puff pastry pizza bites
Buffet
Puff pastry tarts
Octopus salad
Lightly fried crab nipper
Fried olives "all'ascolana" (filled with meat sauce)"Lasagna" with meat sauce
Artichokes risotto
Assorted slices of pizza
Selection of sliced salami and cheeses with fresh vegetables and small bread rolls(Parma ham, cured raw beef with rucola salad, "sopressa" - typical Venetian salami, roasted pig, typicalcheeses, Grana Padano d.o.p.)
Meat skewers
Grilled vegetables
Dessert
Seasonal fresh fruit
Typical Venetian biscuits "Buranelli"
Carnival sweets
Illy coffee
This menu includes red and white wines from the Veneto regionand free-drink (water, coke, lemonsoda, Prosecco and beer) all event long.
Spirits and cocktails are not included.
Please note that this is a standing buffet.
0 Reviews
Unfortunately there are no reviews available. Be the first to review Venice Carnival Party Cruise 2020.